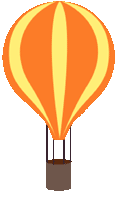 Good Earth




Forest School
Life at the
Good Earth
Learning Center
Gardening
Good Earth Learning Center offers a variety of gardening techniques. When children grow food they are more likely to try it and like it.
At Good Earth we are immersed in nature 90% of our day. Nature walks through the fields and forests expose children to the beauty and wonder of nature.
We encourage children to explore in depth their surroundings and what interests them. We let the kiddos decide, within reason, what we do and what we explore.
We encourage and facilitate hands on learning where the children explore and experiment with a variety of art provocations.
The outdoor classroom includes a mud kitchen, a wood working bench, a gravel pit and a creek to observe birds and butterflies. We include a variety of water activities to encourage imaginative play as well as cause and effect.

Good Earth Learning Center is located in Austin, AR. The facility is currently licensed for 42 children.
We think smaller is better so we have a 7-1 child-teacher ratio. The small class size ensures that all children have an opportunity to be heard and enjoy the activities.