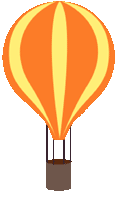 Good Earth




Forest School
Life at the
Good Earth
Learning Center
Gardening
Good Earth Learning Center is located on a family farm with a large garden full of different veggies. The children get to plant the seeds, watch them grow, then taste the bounty of their harvest.
At Good Earth we strive to be outside as much as possible throughout the year. Nature walks through the fields and forrests expose children to the beauty and wonder of nature.
We encourage children to explore in depth their surroundings and what interests them. We let the kids decide, within reason, what we do and what we explore.
We encourage and facilitate hands on learning where the children explore and experiment with a variety of art and craft activities. Painting, wool spinning, and sculpture are some of our favorites.
The outdoor classroom includes a mud kitchen, a wood working bench, a natural "cookstove", and a large sandbox. We include paint easels, a "clothesline", and a variety of water activities to encourage imaginative play as well as cause and effect.

Good Earth Learning Center is located in Austin, AR. The facility is currently licensed for 42 children.
We think smaller is better so we have a 7-1 child-teacher ratio. The small class size ensures that all children have an opportunity to be heard and enjoy the activities.