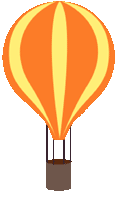 Good Earth




Forest School
About
Good Earth
Learning Center
Here we grow!
Good Earth Learning Center serves families who desire to introduce their children to a practical and fun way to learn through hands-on nature-based experiences.
Following the seed-to-table concept, children have a blast as they
plant, grow, and taste berries and veggies.
Children delight in learning in a healthy, natural setting. Teachers guide children to count, increase their vocabulary,
and leave an intentional foot print as they learn to take care of the
garden and nature on the farm. Children learn in small groups
with only 7 children in each preschool classroom.
We serve children ages 6 weeks to 5 years old in the day program and children
k-3rd grade in our new elementary program.
We offer spring break and summer day camps for k-6th grade.
Privacy Policy
Good Earth Learning Center is committed to protect personal information and use it properly.
Andrew Neel




Asst Director




Good Earth
504 Ernie Davis Road,
Austin, AR 72007
501-732-0321
Good Earth Learning Center is committed to providing excellent learning experiences for children and families. With owners on-site parents will feel secure knowing their children are loved and well taken care of. All staff at Good Earth Learning Center are CPR, First Aid, and AED certified. Staff are continually involved in on-going education to stay current on best practices and to bring fun, new, innovative ideas into the classroom. Good Earth Learning Center is Better Beginnings certified and is licensed by the state.